Seneca Drums Gin offers a unique spirtual moment to come to grips with New World Gin.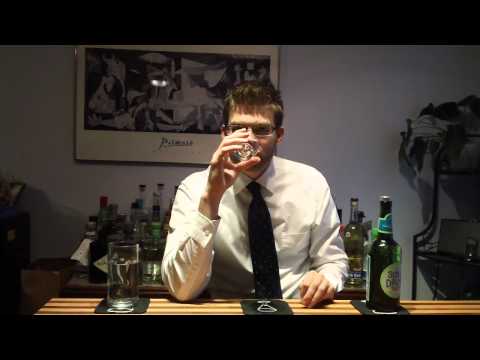 Seneca Drums Gin
Seneca Drums Gin has something for everyone.
It brings tradition to the table with a new way of light, similar to the partnership between a former VP of a Bank and an Alabama brewer and wine maker. I get a sense of Beer, which might be reminiscent of the days when spiciness met sweetness. After the gin has greeted your palate, black pepper and anise show up to linger away. Clove also brings me back to my roots, with cucumber tales of greatness. 
I view the experience behind Seneca Drums Gin to be monumental because to get all these flavors to act right together is a marvelous feat. So much history is involved with Seneca Lake. F rom the trout capital of the world, to housing over 50 wineries, as well as having a supernatural appeal of "Seneca Drums" to which the Gin is named.
There's a lot of substance here, with a wide variety of versatility and character. I also sense there are elements of peoples experience at Seneca Lake, which brought me back to my childhood. One can enjoy the great times to be had, and look forward to new beginnings. 
Seneca Drums Gin seems to have a youthful appeal to it with an over watching guardian, something that is hard to explain unless you have witnessed it first hand. Like mother goose keeping track of her flock.  I think the addition of 11 botanicals, pull of being able to satisfy new gin drinkers and traditionalist.  
I always learn something new by drinking Seneca Drums Gin, as it brings me back to my roots, yet allows me to keep an open mind. I like that I don't feel overwhelmed. I feel more aware that the world has different views that I can be accept  and anticipate change to come.
Pros
Something old and new
Clove and cucumber are refreshing ingredients
Great take on a classic spirit
There's an aire of mystery here
Made from Scratch
Cons
This is not your elder's gin.
 
How do you feel about Seneca Drums Gin? Tell us in the comments below!