Back River Gin is a soft spoken gin that delivers the right amount of blueberries and spice.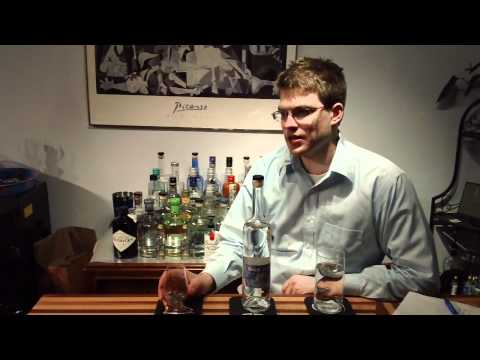 Back River Gin
"True Blue"
Normally, when someone describes a gin as spicy, you could get apprehensive about the spice overwhelming the experience. Not so here, as Back River Gin is a perfectly balanced spirit right for any occasion.
My overall excitement left me wanting more each time the glass was empty, as it has a haunting effect similar to eating food in Hades.
You just don't want to leave this magical place known as Back River Gin.
As I sat in front of my computer, listening to the rain drops from the sky, and echoes of traffic behind me, I completely forgot I was even doing a review. This gin has a certain presence about it, that wraps you in conversation and satisfaction.
It was something out of Blair Witch Sketches on the front of the bottle that lent me to be curious. And I thought to myself, how good can this get. Well, ladies and gentleman, it gets better and better after every single drop. Smiles started to come to my face as I could hardly believe how good this tasted. I think of this as a mutually benefiting experience that dazzles the senses and awakens the senses of the subconscious. 
Everything is right here. I'm excited that you are excited and dreams of Neverwinter Nights have a dramatic impact.
We give this Gin our Seal of Approval
Pros
Your Blueberry Gin has arrived
I can't stop drinking this
Haunting Elegance with ancestral echoes
Do something Witchy
A Faerie Tale all in it's own
Cons
Not sure where to get this 'round here. Looks like we need to take a vacation.