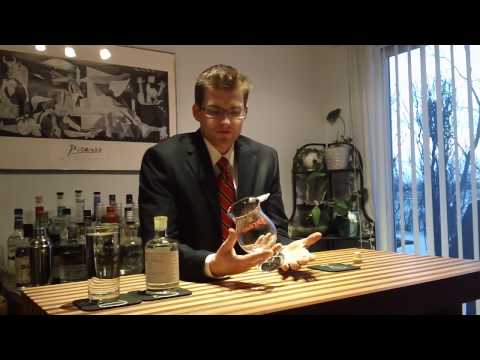 Barr Hill Gin
Barr Hill Gin brings a sort of wonderment to small craft distilling.
Barr Hill Gin would easily win the best smelling in High School Year Book awards. You all know the one women that when she enters the room and heads turn, because you smell her before you see her. Pure. Clean. True. 
The Honey added to Bar Hill Gin takes the edge off the first impression that has been left with regretful gin drinkers. Â I beckon you, for all that have scorned at gin and never to try it again. Bar Hill Gin deserves a second look, and this is the gin the will bring a new audience to the table.
While I review this gin, images of cocktails race across my brain, focused on honey and lemon amplification. I had come up with a cocktail that used Bar Hill Gin, Honey, Lemon Juice and Spring water, think of it as a where the Margarita Goes on Vacation.
Looks like postprohibition.com has perfected BEE'S KNEES
I also devised Vermont Breakfast;Â Three measures of Bar Hill Gin; one of Bakon vodka; half a measure of Sapling Maple Liquer. Shake it over ice, and add a Honey Comb.
There is a lively sense of fun in brainstorming new cocktails, brings a creative edge because this gin is so different, so special, and unique.
I'm not always crazy about cocktails because there is a message in a bottle that the producer of Spirits intend you to see. I feel that this message is lost when drowned out with sugar, additives, and junk.  Not so fast here, the cocktail sheet, makes me think differently, especially with the drink Bar Hill Gin Shrub, served at Claire's Restaurant, Hardwick, VT. 
I have never consumed a Gin this fast before, because I know a good thing when I see it. As I continue learning about Farmer's Footprint's making the best fertilizer, I continue to raise my glass and pour some more.
This is a perfect gift in addition to ordering Honey from Todd, who will take care of you.
We give this gin our Ginreviews.com Seal of Approval
PROS
Gives Sincere Appreciation for Farmers

Nothing Else like it on Earth
Cocktail Creation
Sky is the limit
Support Local Community
Cons
How do you feel about Barr Hill Gin? Tell us in the comments below!