Beefeater 24 is a pleasure to drink whether you're reflecting on the day or just getting started.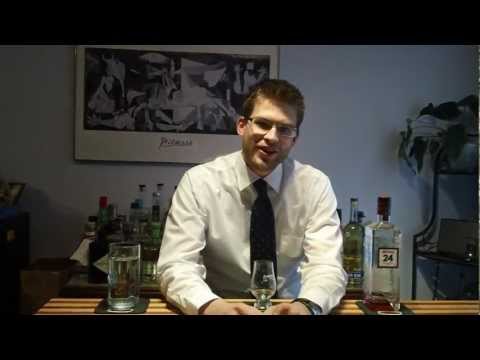 Beefeater 24
 
"Union Jack is Back."
A sense of relaxation comes over from entitling oneself to take in the swift aroma of Beefeater 24. I see men marching and Big Ben chiming in, all while flying first class British Airways.
Beefeater has always been a traditional London Dry Gin, and Beefeater 24 brings a modern twist on a timeless classic. The tea and grapefruit ingredient add character and depth, with complexity not found in any other gin on the market. This is a lot to say since just the right delicate touch of citrus not only compliments the aroma but also the taste and finish. It's balance and streamlined enough to make the royal guard blush.
It's versatile enough to be mixed with anything or enjoyed neat. It bring's me back to my early years in college when we go out mid day to socialize and experience what life has to offer: Fun, laughs and good stories.
There is a coolness about Beefeater 24, much like James Bond, that you simply can't get enough of… a very rewarding gin and open's doors to the concept "Tea Party." You can always make something better which can result in exciting and unexpected outcomes with Beefeater 24.
As I have reviewed gin before, this seems to be one of the easiest gins to review because it's so likable, approachable, and pleasant; it's done right, with the correct amount of fineness and finish to keep you coming back for more. Think of it as a new acquaintance you feel you have known all your life, a little bit of Deja Vu brought on by the smell of satisfaction.
Beefeater 24 brings new ingredients to a traditional model and it works. The tea allows us to dip into realms of uncharted territories and be creative in today's society. I love how fun this gin is, as it opens doors to new things, and reunites old favorites together from different corners of the world. Beefeater 24, made in London, and made for the world to enjoy.
Pros
Versatile on it's own
Brings a new vision to the world of gin
Get your cocktails ready
Thinks on it's feet
Full of Satisfaction
Cons
How can you make this better?
How do you feel about Beefeater 24? Tell us in the comments below!