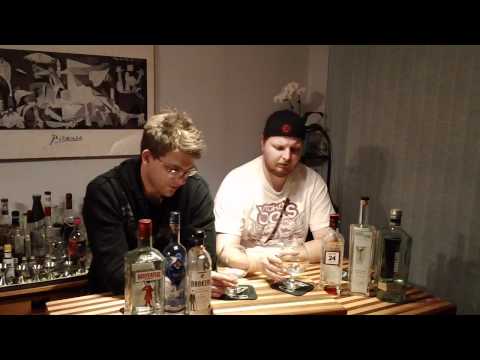 "Textbook Gin"
Another day in paradise, your senses are alive, and there's a smile on your face.  On the back end you sense a waxiness, that offers its self from the Seville Orange Peel. Heavy Juniper cloaked around your cape as the sun salutes you. The coriander in this concoction has a lemony-orangey Character which complements the lemon and orange peel. What makes this Beefeater different is that there is enough Juniper to go around.
Beefeater lends itself to create a presence all it's own, something one can fairly sip knowing you are drinking gin. While the richness of the ocean is the juniper, the froth on the top of the sea is the coriander. The angelica root, which we refer to as wild celery, hangs out of your mouth, as a gentle touch is necessary to find that perfect selection.  It brings visions of dark chocolate aromas, that quickly fade as the tide rolls in. Think of dark chocolate truffle kissed running down your neck.  Angelica root is responsible for bringing the romance to your summer beach nights, as it ties all the other ingredients of love together.
Hints of licorice swell to your next adventure, not knowing where it might take you, but feeling relaxed all the same. Basking in the the glorious day of sunshine replenishment.  Knowing you are on an European  Beach lets the licorice candy run wild through your imagination. It's a classic tradition that carries you away from day to night.
Almonds send you into Ecstasy bringing your lips closer for one last touch, and the closeness of Orris is not far behind, used in the world's best perfumes. It's the seductive quality that leads you on this ten ticket thrill ride, a roller coaster of emotion, that that is left in your mouth at the end of the ride.
Beefeater is a Gin that I could indulge myself in all night long, wanting more.
Pros
Classic Gin at it's best
Phenomenal Value
Aromatic Ecstasy
Consistent Ambiance
Available Everywhere
Cons