Bombay Dry Gin saves the Queen.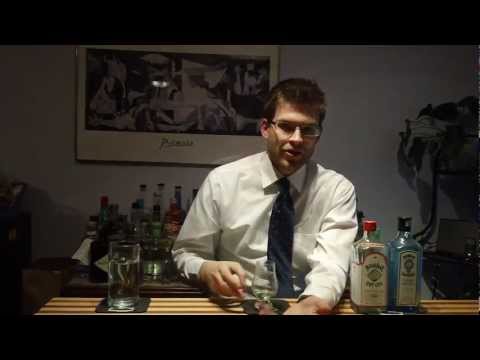 Bombay Dry Gin
"White Queen"
Often overshadowed by it's Blue Brother, Bombay Dry Gin has earned respect among the gin community as a classic London Dry Gin. More juniper taste, and a peppery aroma, Bombay Dry Gin lends memories of classic British tradition, that will leave with an English accent at the end of the glass.
Bombay Dry Gin makes me think there is more to offer in the world. It start's complex and drifts away with lingering burn in the month, makes you think of sophistication and inebriation all at the same time. It's a gin that can't be denied a place in history as well as any bar, as some might use this as their well gin. Lemon peel is present here as deep inhalation is take aback and analyzed.
Bombay Dry Gin has the uncanny ability to let your thought process go to  a deeper level, it's a thinker's gin, with beautiful remarks of vapor dreams. In these visions, you would have the remarkable insight to believe there is a way to make gin better. Take what you know and proceed to produce a volume of suggestions, recipes and refinement.
Now, it's not always how you can make things better, but different. This is illustrated in Bombay Sapphire, as well as Bombay Sapphire East, which bring in two additional ingredients to counteract the sweetness of American Tonic Water. Keep in mind good gin is up to speculation as all of our palates are different. It would explain why some like chocolate, and others enjoy vanilla. 
Pros
Let's people understand the start of gins
See how much gin has evolved
Opens the Door to new things
Classic London Dry Gin
Nice to see more than just Juniper
Cons
How would you make Bombay Dry Gin different?
How do you feel about Bombay Dry Gin? Tell us in the comments below!