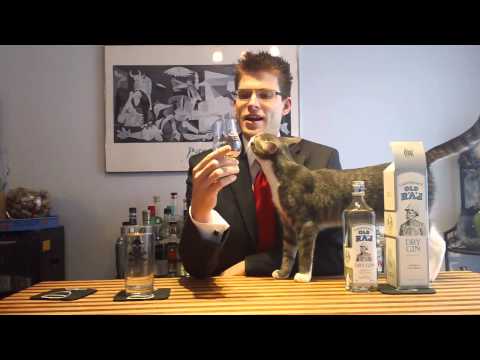 Cadenhead's Old Raj Dry Gin 110 Proof Gin
Old Raj Gin is unlike anything you've ever had before.
And that's a good thing…
According to Cadenhead's Website, the oldest independent bottler of spirits, Established 1842.
They are Sticklers for Perfection and want only the best, which is a justifiable reason to use the worlds most expensive Spice: Saffron. 
Most of the world's Saffron production comes from Iran, and just to yield a pound requires up to 75,000 flowers.
This is the taste of Prestige and Royalty, and you will feel like a king when you drink Old Raj Gin.
I want you to stop right now and repeat to yourself, "I'm worth it." As this was the theme going through my mind when I consumed Old Raj Gin. Things slow to a crawl and a time to relax is Upon us. It is required to realize that in no means should you be rushed when enjoying yourself, and extra special care needs to be payed attention to the atmosphere of enjoyment.
What I really admire about Old Raj Gin is that it's brought a new understanding and given me an opportunity to appreciate my work in understanding gins. The greatest assest is time, and I don't think many people have the situation to sit down at a bar for hours and enjoy a single serving of Old Raj Gin.  So then now we are limited to endowments into the company of our own home. And it has to be enjoyed with others, so more careful planing and thought go into this ceremonial experience.
This cannot be rushed and has to be embraced in all avenues of understanding. I would argue that the american people to drink a gin, straight, at their own speed, would be hard pressed to be found a common thing.
I recall when I went into an upscale bar, specializing in craft beer and fine spirits, and ordered gin neat. The Bartender exclaimed, " I've been bartending for 12 years, and I have never served gin straight." To which I replied, " You've never heard of Ginreviews.com."
Cadenhead's Old Raj Gin bring a certain level of control that is best served straight. Taking the pure essence for what it's worth is where it's at. 
We give this gin our Ginreviews.com Seal of Approval
Pros
Magnificent

Brilliant
Exquisite
Intriguing
You Deserve It
Cons