Damrak Amsterdam Original Gin brings you back to Original Sin.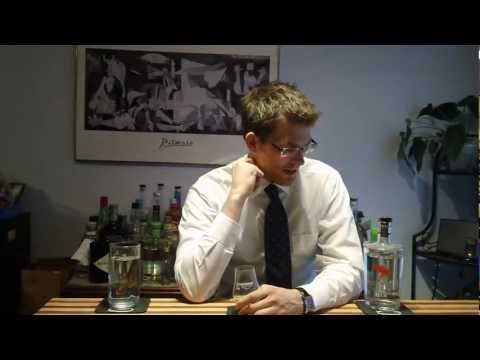 Damrak Amsterdam Original Gin
"Flying Dutchman"
Candied Lemon, full ensemble of Citrus flavor but not overpowering, complimentary to the Dutch. Classic to the bone, perfect for citrus inspired cocktails. The Dutch have a softer approach with their Gin, not boisterous nor loud, rather sweet and sensual. Fine Artisan Crafting.
Damrak Amsterdam Original Gin brings back fond memories of drinking gin on warm summer nights, and telling stories that had a cast of characters, Â just like the minimum 17 botanicals that go into making possibly one of the oldest gin recipes known. Keep in mind this is 5 times distilled, so they are sticklers for quality and clarity. Truly a recipe for pleasantness.
A gin and tonic reveals a slight sophistication and a tasty treat, you don't even need a lime. There's something magic in the air that pairs well with the night sky. Just holding the bottle embodies some sense of adventure, as having access to Amsterdam's inner harbor lends itself secrets of herbs and wealth.
Taking a second aroma inhale reveals a presence of nutmeg, although hard to decipher given the shear volume of entries. You really wonder what is the secret recipe that makes up Damrak Amsterdam Original Gin. I do sense a bit of orange peel lending itself away. Angelica root ties everything together in a rainbow effect, a land of happiness where everyone just get's along. This is easy to drink, letting bygones be bygones, and everyone goes home safe. It's like a chef's cupboard with tons of flavor at his disposal.
Look elsewhere if you want big juniper taste, as the botancials quickly overcome your senses and take you to a land of pure bliss. A refreshing alternation to traditional london dry gins and gives us insight to what the dutch can do.
Pros
17 botanicals for complexity
Works on it's own or in cocktails
5 times distilled immaculate
Makes you want to explore the world
Citrus Ensemble 
Cons
If you're looking for juniper, look elsewhere…