Gin Mare breaks new boundaries in the world of gin.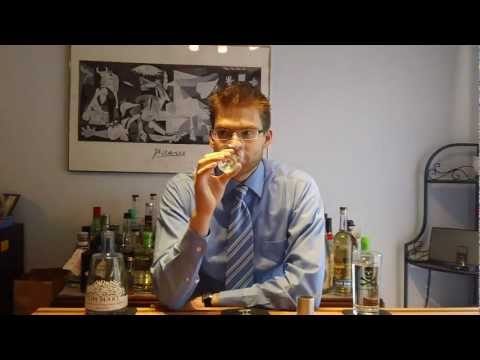 Gin Mare
"New Gin at Sea"
Very rarely do I get as excited about a gin as Gin Mare. Excited is an understatement, this gin is in, and brings more to the table with each sip. Such a unique combination of ingredients, there is nothing quite like it ever, and it works well. Normally, I would be apprehensive with the extra involvement of citrus in a gin, but Gin Mare takes every botanical together under one roof, and blends them to perfection. You have not lived life, until you've experienced Gin Mare.
On initial thought when you see the bottle of Gin Mare, you know there is something special here. I love the size of the bottle that makes it easy to pour, and I can use the cap to produce servings to a thirsty crowd. There is great contrast here in the respect that we can see the liquid yet beautiful markings are displayed on the front. Awesome texture when you feel the bottle in your hand, pure quality and great blue tint remind me of the sea.
When you have the opportunity to intake the aroma of Gin Mare, you will be delighted; There is a little bit of the sea here, as well as peppery notes with rosemary and thyme, this is a Mediterranean Musical. Leading into the first taste, we get what we have been waiting for, Rosemary, Basil, Thyme and Arbequina Olive as well as Juniper. I feel like Gin Mare is a Mediterranean cuisine, put in a bottle and presented by a world class chef.  I always look forward to seeing what Gin Mare has to bring. It's so different and so unique, with cooling and refreshing afterthoughts that tingle the tongue and heighten the senses.
It's very rare that I find a gin I fall in love with at first sight. Gin Mare delivers such a completely different take that it's hard to not be the talk of the town.
We give this Gin our Seal of Approval
Pros
Instantly transports you to a whole new world
Now I know what I've been missing
Worthy of Bottle Service
Brilliant execution of ingredients
You will love this gin
Cons
What is the next step for Gin Mare?
How do you feel about Gin Mare? Tell us in the comments below!