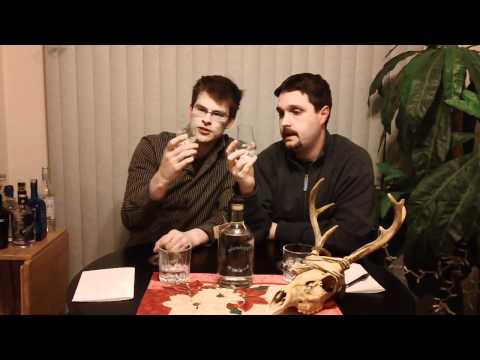 "The Same Rising Tide Floats All Boats."
Rarely seen and often misspelled, the Jackelope isn't Colorado's answer to the minotaur, nor is it some bogus animal like the snipe or the antelabbit. It's a real creature. They say a flask of whiskey set out at night will work for bait when hunting Jackelope, but it doesn't (we've tried…many times), and why would it? It doesn't make any sense. The Jackelope live among Colorado's junipers—Gin is the obvious answer. But we're not wasting this on Jackelopes, even if they do taste like lobster.
Visual
Homestyle classic approach with deep family roots. Nice handrawn sketch on front of bottle full of outlines. Jackelope Gin is colored in blue with junipers on each of the side.  Peach Street Distillery is not trying to impress or overly compensate, they are just "Doing what we do."
Aroma
Heavy Juniper on the nose with enough other compliments to carry this home. Minerals in the water really come through giving us a deep, earthy feel that lets us taste the rockies. There's a sort of summerness in the air, that will keep us warm even in the coldest Colorado nights.
Entry
Comes on big, bold, bright and strong than very quickly fades away leaving a tingling, than quietly nothing else. You think something magic is going to happen, but than Jackelope gin does a quick disappearing act.
Midpalate
Spicy tingly continues than quickly mellows out, vanishing into nothing but whispers and echoes. Like a firework that fizzles out.
Aftertaste
Vanishes already with just a curious look on your face. Seems like a work in progress.
Final Thought: A brave attempt at making gin that needs closer examination to the water and ingredients.

Twelve Angry Gins are a collection of a dozen gins that are up against each other for our Seal of Approval.
[catlist id=88 numberposts=-1 order=asc]