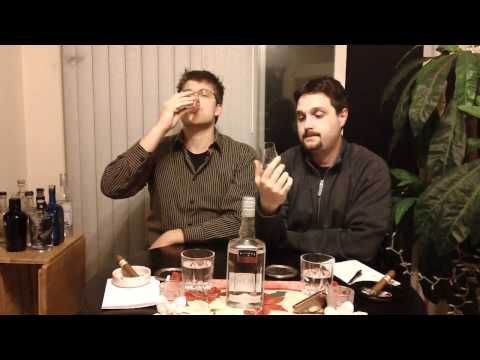 "Martin Miller's"
Given the time for explorer's was just, Martin Miller's westbourne strength doesn't disappoint, it exceeds all expectations.As the story goes, in 1999, British entrepreneur and bon viveur Martin Miller and two friends set out to create the finest gin possible, no expense spared.
Visual
This gin tells a story, not only from the visuals but everything else in between. This is not a gimmick, this is an epic. All the legends are true.  Iceland's and London's Flag are displayed proudly, presenting you the best of both worlds.  A nice nautical map shows the journey from London to the promise land, charting the hard work that goes into making this gin. Beautiful Frosted glass on the side give you a glimpse into climate change: Cold, Dark, Beautiful.
Aroma
Extremely floral, like a bouquet of flowers, like walking into a green house with your own personal garden of hand selection.
Imagine the cleanest, purest pleasure  in a glass that allows you to take a whiff. This is Martin Miller's Westbourne Strength. You really smell quality here, and you are lifted to a higher state of ecstasy. A little bit of everything is here, from vegetation and flowers to smiling flavors and sunshine. We are quite please to stop and smell the roses. Formulation number 7, combines juniper, orange and lemon peel, coriander, licorice, cinnamon, cassia, nutmeg, angelica, and orris root all there for you to smell and enjoy. Perfectly Balance, this exceeds are expectations and raises the bar.
Entry
If you haven't drank the water yet you need to. It's like drinking the nectar of the Gods. The definition of Smoothness. The water makes all the difference, and Martin Miller has taken quality to a whole new level. 1500 miles one way, and well worth it.
At their expense, they bring you one of the finest gins mankind has to offer. A gin worth dying for over and over again. It's amazing that when you gather a first impression of this gin, Martin Miller is able to blend all the ingrediant together into a satisfaction that would make the Rolling Stones blush.
MidPalate
Consistent as the beginning, and pure bliss. I'm smiling as passions run wild through my mind. There are no sour points here, just the essence of gin taken beyond the norm. The quality shines through here as it is as pure as their intentions. It's an all in one experience with all expenses payed.
Aftertaste
Clean. Pure. Satisfying. Satisfaction is all I can get from this gin. This is a gin everyone needs to experience once in their lifetime. Maybe twice. I'm confident that this will produce a new standard that all other distilleries will tip their hat too. There's just a sort of happiness that allows you to reflect on your new found discovery. Marvelous.
This Gin has Earned our Seal of Approval
Pros
The Smoothest Gin you'll ever try
Purest form of Water
Perfect Blend
New Standard in Gin
Worth Dying For
Cons
We might have to close our Website.
Twelve Angry Gins are a collection of a dozen gins that are up against each other for our Seal of Approval.
[catlist id=88 numberposts=-1 order=asc]