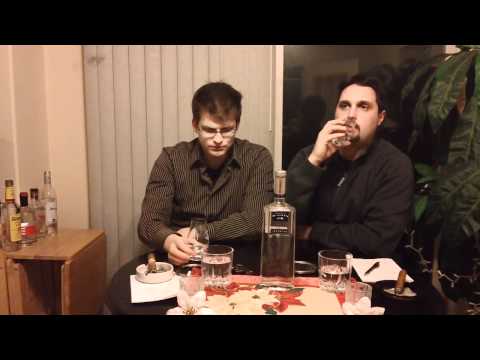 "Martin Miller's Part Duex"
A redesign that let's the gin speak for itself allowing you to become curious about Arctic Clarity.
Visual
Stands tall and proud still displaying Iceland and London's flags. They seem to be flowing just a little more boastfully. The journey is clearly outlined in red allowing you to follow the voyage of greatness. Gin is imported through Kindred Spirits in Miami so this gin is a long ways from home. Design is much more simpler with the ingredients featured on the other side allowing safe passage.
Aroma
Just when you think things can't get any better: They do. If you've been privy to Martin Miller's London Dry Gin, Get ready for MM2.0.  There's sort of a refinement here, that elevates your senses and smiles return.You get a little bit of juniper, but that is quickly pushed aside as you enjoy Florentine Iris, cassia bark, liquorice root, coriander, angelica(which is spelled anjelica on the bottle)
Entry
Soft with just enough balance to know it's gin, just enough smoothness to know it's magical.Again, Everything is blended together with a sort of softness clearly as a result of the quality of water.
Midpalate
Continues to be just as pleasant as our first acquaintance. Pleased to meet you, the pleasure's all mine. Smile if you see a bar that has this because they know what they are doing.  If you don't have a gin that satisfies your tastes, make your own. Slight burn that lets you know it's alive, that quickly transitions itself into the Aftertaste.
Aftertaste
Gin still there letting you know all the wonders it has to offer. Tingling right down to our toes. Enough softness to make us drink more, enough comfort to know you're home.
Final Thought: A spirit that belongs in any collection, I admire the high standards of perfection this gin has achieved.
This gin has earned our Ginreviews.com Seal of Approval
Pros
The best life has to offer
Won't tell all your secrets
They know they're good, and it shows
Picture your best friend in a glass
Win Win Situation
Con
Don't Die before you try Martin Miller's Gin
Twelve Angry Gins are a collection of a dozen gins that are up against each other for our Seal of Approval.
[catlist id=88 numberposts=-1 order=asc]