Most Wanted Gin reminds us there's no place like home when it comes to gin.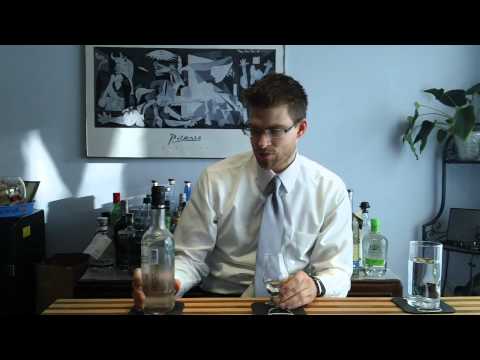 Most Wanted Gin
"High Plaines Drifter"
There's an earthy, smokey aura about this gin that drifts away with each intake. Almost like a mysterious nomad traveling amongst the wide open pasture. It doesn't say much, because it doesn't have to, and that's the beautiful thing about this gin.
Most Wanted Gin was created as "a way to pay the bills" and "Just looking for a new niche."
I get senses of juniper when I smell this gin, but not much else. I think of a cattle ranch having to rope them in, and let people try a lasso for themselves. I would be curious to try their vodka pitted up against this, to compare and contrast each other.
When I first taste this gin, I'm greeted with a sense of sweetness that reminds me of sugar water, like diluted rock candy, than the after taste lingers, and on a second note I feel as though I pick up a lemon flavor. It seems like I need to over think this gin to figure it out, yet it should be simple and straightforward.
I guess it's the curiosity behind this gin, the secret recipe if you will, that makes it so memorable. There's just something going on behind the green curtain, and I may have to travel to Kansas to find out.
Pros
Great take on Gin that keeps me guessing
No over the top antics
Has the push of the Vodka
Nice take on their version of gin
Delicate Flavor for your sophisticated taste
Cons
I'd like to taste their Vodka so I know where this is coming from
How do you feel about Most Wanted Gin? Tell us in the comments below!