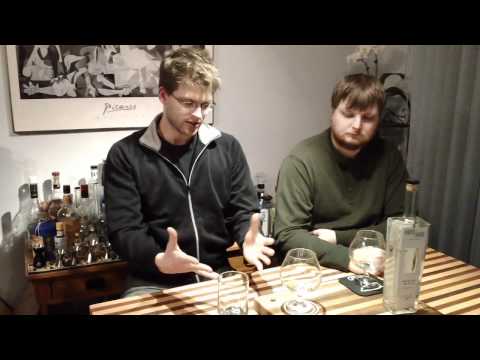 "Symphony Gin"
As soon as you uncork the bottle, quality greets you at the door. You know you are dealing with a world-class gin from the slight oily appearance on body. Just even slick to make it smooth.
The aroma can be smelled from a distance while it lies and waits to be embraced. Big, Bright Vibrancy of Cinnamon and spice, cloaked in lavender, deliver an enveloped love note, hitting each beat of our heart.
Peppery cross between allspice and black pepper catch your nasal passages, awakening you up from a dismissal daze of Vodkaphilia. This is an announcement to the world, a truly magic blessing when Preparation meets opportunity.
Complements of Ginger take you back to your childhood, remind us of a flavoring used in teas from around the world. The pepper cracks the door open, and lets the ginger roll in.
This is a complex gin, that would take a Freudian slip to explain. This gin has Betty Davis Eye's.
Light on the Front end in taste, perfectly melded together, slowly warming in the mouth, and soothing down my throat into the belly of the beast. Pleasant aftertaste with a cooling effect, covering up the juniper but not overpowering. Consider this your Graduating Class of Gin.
We like this Gin, and it would make a wonderful gift for anyone who loves gin as much as we do. If you want it done right, Acquire their Distiller's Gin No. 6 and make a lasting First Impression.
Slight burn with spice, peppery linger, with coolant keeping you refreshed on a hot day. I could see sipping on a North Shore Martini, at a symphony discussing local culture and worldly travels.
Complex yet smooth, this has enough character to engage the audience, yet enough class to keep everyone entertained. The beginning is just as good as the end, as it leaves you wanting more.
Pros
Complex
Smooth
Ignition Factor
Excellent Martini
Experimental for Cocktails
Cons