Old Mission Premium Gin knows how to party the night away.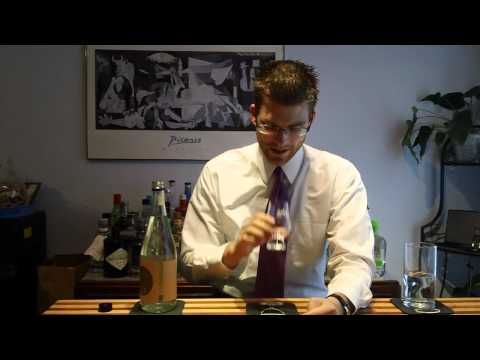 Old Mission Premium Gin
"Fun Times"
There's some fun times to be had in Michigan and you be missing out 🙂
Civilized Spirits — a family of liquors created for the woodland gentleman of yore; the sort of man who cut wood for a living and wrestled grizzlies for fun, but still found time to wax his mustache and comb some pomade through his hair. Although the grizzlies may be gone, the dedication and appreciation of artisanal spirits lives on in every Civilized Spirit we hand-bottle.  
This is taken directly from their website  and let's you into their heads, which is quite frankley, pretty cool.
Think of Old Mission Premium Gin as the Mountain man, putting Yogi in a choke hold and asking for more. It's bright flavors give you a taste of good ole fashion fun.
Mike Hall is the Master Distiller here, and looking on the website, he is having a blast!
Old Mission Premium Gin is referred to as a London dry, yet I found it to be more of a free flowing penmanship that takes you on an epic journey. Yes, I felt a little bit of Bill and Ted's Excellent Adventure going on here.
What I wanted to make clear is that I have intuition that all of their spirits match virtually well together to make one hell of a long island iced tea. And I'm not one for mixing spirits together, but I can tell having them all included is the way to be. The more the merrier, room for all.
We get a nice aroma of party fixtures and confetti, and it just keeps getting better. I enjoy the taste that comes on like a surprise than melts away, asking to quench your thirst again.
Pros
Party in ever mouth
Fun to it's fullest
These guys love to drink
Wide arrange of outlets here
Cool Website
Cons
Would we be able to see something that is completely Unorthodox
How do you feel about Old Mission Premium Gin? Tell us in the comments below!