Plymouth Gin delivers a smooth and uncanny experience of simple bliss.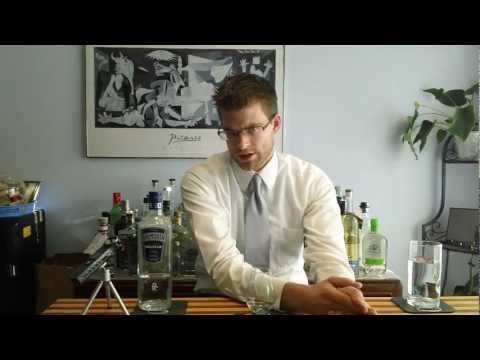 Plymouth Gin
"Magnificent 7 Gin"
Take everything you ever knew about gin, because Plymouth Gin is in a class of it's own.
When some people think gin, they go to a one-dimensional land, where their mind is already made up, and their judgement is bound so tight there is no unraveling this knot. Not so with Plymouth Gin, which is turning heads faster than a devil in a blue dress.
Now I know what you're thinking, "How can this be so good?" Well, for one thing, Plymouth gin uses water that has been softened by peat and granite that comes from Dartmoor National Park-similar to the water used to make Single Malt Scotch. 
Secondly, Plymouth has a "Geographical Rights" alike to the Champagne and Cognac Regions. This means they control the quality and the entire process, ensure complete control over a superior product.
Thirdly, Plymouth Gin was used in the first recorded Martini Recipe as well as several others, this alone gives a cutting edge when it comes to the cocktail that started it all. 
Plymouth Gin has the Purity and Perfection of Rain water from God.
I feel any mixture you come up with using Plymouth Gin outshines because of it's versatility and simplicity. It keeps it basic to just seven ingredients; Juniper Berries, Coriander, Lemon peel, Orange peel, Angelica, Orris, and Cardamom. They are perfectly blended to give it's audience exactly what it asked for: a Flawless Masterpiece.
The Aroma just comes together immaculate, all blended with harmony, revealing a ballad that puts yourself into a calming state. This is a dream you never want to wake up from. Yes you can smell juniper, but it is not overpowering, it is indulging. You just want more.
The taste reveals itself to be the smoothest Gin around, and the bottle says " The Smooth English Gin", Their integrity is upheld to the highest degree. The longer you drink Plymouth Gin, the better it becomes.
We give this Gin our Seal of Approval
Pros
In a class all of it's own
Perfection in a glass
The more you have the better it tastes
Heightens you to a new state of Euphoria
God's Gin
Cons
 
How do you feel about Plymouth Gin? Tell us in the comments below!