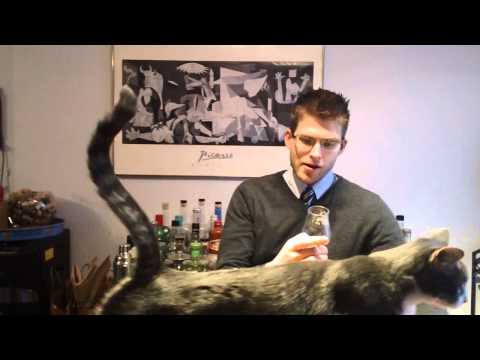 Plymouth Navy Strength Gin
Plymouth Navy Strength Gin shows us how we go from good to great.
Good things come to those that wait, and I vowed not to post another review until I had Plymouth Navy Strength Gin in hand.
I've been having dreams about Plymouth Navy Strength Gin, wondering how it would compare not only the the original version but also to all other gins. Now that these dream's have become reality, I can now say this was worth the wait.
Plymouth has always been known as the Cadillac of gins to the inner circle but goes slightly unnoticed to the more mainstream crowd. Why is that?
Although Plymouth Gin has enough story to tell that makes the process different they have also changed there bottle design three times.
I remember when I went to my local liquor store and couldn't find the modern style bottle that say those bright white words of Plymouth Gin.
Now, You currently cannot get Plymouth Navy Strength Gin in the states, Â and Plymouth Gin refused to send me a bottle, which I was quite disappointment with.
So Desperate times call for Desperate measures…
This gin means business. This is the kind of power suit you wear to wall street when you are going to stop Bane at the door and say "Thank you, Come Again!!!"
Michael Douglas himself would make Wallstreet 3 just to showcase this gin.
Yes it really is that good, and you need to experience this first hand to come to your own conclusion.
I heard that this can be considered Plymouth Gin with more heat, and I just like to drink it neat. Although, cocktail creations where gin gets completely lost in such a Bloody Mary would Shine Quite well. I would juice this with a grapefruit, Lemon, lime and orange, and say "AYE CARAMBA!"
Plymouth Navy Strength Gin brings a fruitful yield to the mix and earns a Ginreviews.com Seal of Approval. I could think of no better way to enjoy the night than with friends sipping on Plymouth Navy Strength Gin.
We give this gin our Ginreviews.com Seal of Approval
Pros
Not for the weak at heart
Ready to Roll
Experience Your Heritage
You've come a long way baby
The softness of Snoop Dogg, The Harshness of DMX
Cons
You're in for a Bumpy Ride
How do you feel about Plymouth Navy Strength Gin? Tell us in the comments below!