Rehorst Gin brings you back to the bar for the first time alive with flavor and energy.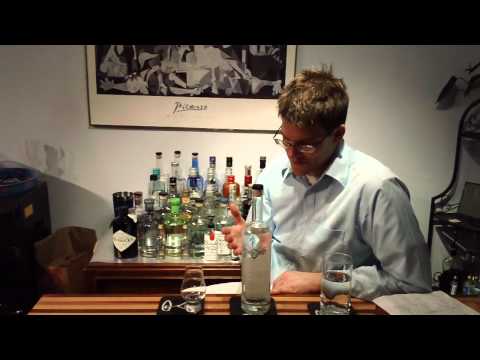 Rehorst Gin
"Warrior Gin"
Whether your first bar experience was either good or bad, Rehorst gin brings you back. There's an ignition factor here full of drive and determination, and action is riding shotgun. I could honestly see this gin being a front runner for creating situations with stories to be told around the campfire or in the office.
A masculine aroma that shows you just what it takes to be a man, from the Fonz to Conan. Lemon, cardamon, and anise remind me of a combination of colognes you might take wind of in a pub. It's a compliment to an overly perfumey style other gins seem to emulate.
Rehorst Gin

has enough gusto to go the extra mile in any situation.

I want you to dig deep, and think about your first situation with gin, whether it was pleasant or forgettable. Now imagine a clean slate, where you get to do it over again one more time. The citrus here is definitely increased to the point where you follow through with lemon flavor coating your mouth, and orange peel following suit.

Made in Milwaukee should be ringing through your ears as you drink this gin. It's full of people just as crazy as you are, and seems to have just enough excitement to keep you coming back from more. Milwaukee is not only know for their beer, their gin is starting to make traction. 

Pros
Not quite a London Dry and not quite a genever
Excitement of crowd atmosphere in a single glass
Ginseng treats your mind, body and spirit
Unique ingredients that make you turn your head
Made in Milwaukee
Cons
 
How do you feel about Rehorst Gin? Tell us in the comments below!