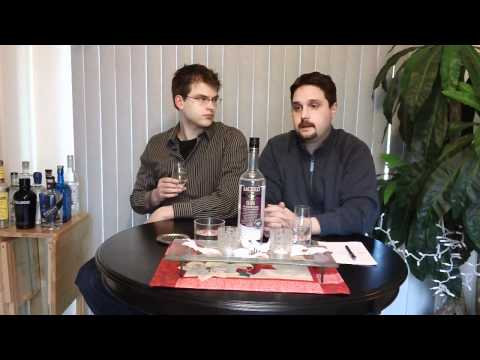 "Royal Purple"
"Sacred Gin is flavored with 12 different botanicals including Juniper, Cardamom, Nutmeg, and Boswellia Sacra (aka Hougary Frankincense) from which the product name is derived." This sounds like quite the elegant treat but we were a little confused that the back of the bottle says 9 botanicals, while the front says 12. We went to the website to verify 12.
Visual Inspection: Bottle is clear with a royal purple label and black and gold seal. It's nice to see each bottle have a unique number for tracking and enjoyment, a change of pace from mass-produced gins. Microdistillery and Hand distilled ring true letting you know this gin has had special treatment, like the first-born of Mary and Joseph.
Aroma: Sands of time with Prince of Persia visions cloud the mind. The sort of a mystery to this gin, and it's not how to program your VCR. No, this is much more like the Immaculate Conception. We were able to pick up lemon, lime and orange, and a certain sense of spiciness that is unique to this gin. Reminds us the vanilla waffer cookies that had creamy frosting on the inside. Brings us back to the infant stage, when everything was new.
Taste: Very smooth going in, like slipping on a sock that has perfect fitting, followed by a pair of boots, getting ready to go play in the snow. A contrast of warm cooling like a gust of wind that hits your bare face allowing you to know you are alive. No selfish giving here, as it gives all it has pleasing your palate. I'm amazed with how clean the water tastes in this marvelous gin. Something I would like to experiment with tea.
Afterthoughts: A slight numbing and tingle like dancing elves frolicking around in your mouth, there is something enchanting about this gin. A truly magic experience that puts all your faith into a glass.
Overall Experience: A certain calmness overcame me to handle the most difficult crisis. When you're on the run, and a King without a crown. Brillant
Pros
spicy and lush due to the fresh low temperature distillation method
not overwhelmingly citrussy like a number of the new gins in the US
Very Clever as a Shot
Cons
Twelve Angry Gins are a collection of a dozen gins that are up against each other for our Seal of Approval.
[catlist id=88 numberposts=-1 order=asc]