Small's Gin promises big things in little packages.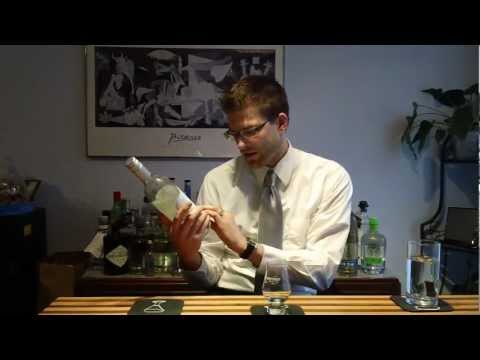 Small's Gin
"Cinnamon Razz"
Orange and lemon citrus carry me away and often I can equate that smell to my mother's lemon and powder sugar cookies. What makes this a show stopper is the interesting involvement of star anise and raspberry. Almost like a jam or fruit tart, rapped up in heavy Cardamon, Small's Gin speaks loud and proud.
There's an overwhelming sense of Cardamon here, too big to ignore, which might be a play on word's with Small's Gin.
I would look forward to a way to mix Small's Gin, and make it work, but I'm dumbfounded, since it's like the Iron Shiek's camel clutch, once you're in it, you can't go away. Let's warn people and let's them know if you are going to try Small's Gin, be ready for a rush that will take your breath away. This is not amateur hour, but more of a refined sense of tradition, that would make "Old Hickory" Proud.
One would think after drinking Small's Gin to cool it down, for some it might be too hot to handle. It's possible this spirit could be used to accent other mixologist's concoctions, as a nice compliment to an otherwise boring drink. Put a little zing in your step.
I challenge any bartender out there to create a drink with Small's Gin, that play's off this delicate intertwine of botanicals. Seems like it's just too overpowering to drink straight once I have time to reflect on this mighty spirit. It might be as simple to mix this with Ginger Ale, and call it a day.
Pros
You want Cardamon, you have cardamon.
Raspberry is a nice refreshing addition to mundane gins
Lingering after taste that envelops your soul
Bottle let's you know who's in charge
Defiantly Different
Cons
How do you feel about Small's Gin? Tell us in the comments below!