Smooth Ambler Greenbrier Gin a unique approach and we commend you for stepping out of the tradition by offering us a savory ginger, Cinnamon juicy fruit.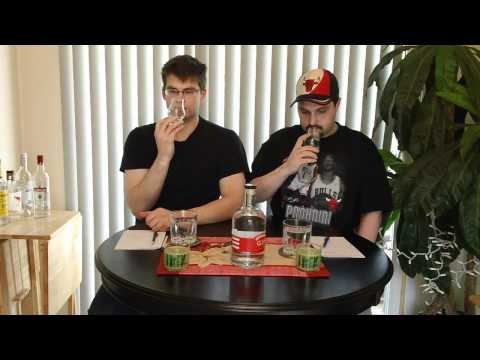 Smooth Ambler Greenbrier Gin
"Ginger Gin"
Smooth Ambler Greenbrier Gin
is Big, Bold, Bright and Spicy, something that just screams adventure.
Smooth Ambler Greenbrier Gin
has a little bit of stoney side to it when the aroma hit's your senses. We admire the way the flavors were blended and using botanicals from the area with Greenbrier Gin. Ginseng makes us more curious as an after thought provoking ingredient. This is a distillery that is not afraid to try new things.
The videos displayed on youtube give you an insight that they discussed placing ginseng into their product. It's a curious dilemma indeed and where do you draw the line, striking the right balance between overwhelming and indulgence.
I can't help but think of Chief from "One Flew Over the Cuckoo's Nest" when he is offered Juicy Fruit Gum.
It's just a part of me that I can't let go. I would love to witness the ingenuity with this gin in ginger based cocktails, as it could lend itself to Asian appeal in a sushi environment.
The water and ingredients seem to be under control with a sweet vibrance toned properly to allow massive consumption. Personal touch on the bottle with hand written records, an aspect we love!
Pros
Remarkable Creation to New Gin
Trail Ride Gin
Good till the last drop
Proper Balance of Sweetness and spice
Pleasant Aftertaste
Cons
If you don't like Ginger, Stay away from Smooth Ambler Greenbrier Gin .
Twelve Angry Gins are a collection of a dozen gins that are up against each other for our Seal of Approval.
[catlist id=88 numberposts=-1 order=asc]
Comment below about what you think of Smooth Ambler Greenbrier Gin.