Spring 44 Gin is a cinnamon spice delight.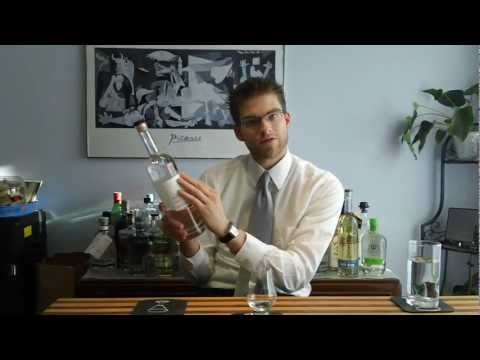 Spring 44 Gin
"Spring for All Seasons"
When we talk about the quality of water making all the difference in a spirit, we are glad that Spring 44 gets it. Clearly on their Spring 44 website, Cottage Grove Distillery boasts about "No Municipal Water" and "Unique Virgin Coconut filtration" , which is music to our ears and our taste buds rejoice.
I later discovered that the "flower" on the bottle is actually a juniper berry after closer examination. What I like about the Spring 44 Gin bottle is the raised texture, which I find rare in some of the other craft distilleries label design. Cheers to you.
The flavor profile is quite interesting with notes of cardamon, lemon, and green tea. Now, the cardamon is spoken about as hints, but when I taste this spirit, I found that the taste of cinnamon was strong than what I was expecting.
I'd like to see some grapefruit be thrown into the mix here for an element of danger, as well as a higher alcohol proof of say 94, just to see what would happen =)
Spring 44 Gin is the gift that keeps on giving all year long. I would recommend giving this to a friend who likes spirits and is a fan of special moments that are outside the norm.
On the back end, this is very easy to drink, and there seems to be an air of professionalism hidden in this bottle, that makes me feel distinguished and justified, like I could accomplish more just after one drink. Russ and Jeff, have done a wonderful job with Spring 44 Gin, allowing you to become a part of their story, and leaving a lasting legacy of craft gin distillers.
The name Spring 44 comes from when one would drink from the spring at 9044, Northern Colorado Rocky Mountains surrounded by Roosevelt National Forest. Some would call this Liquid Energy.
Pros
Pristine Water
A recipe that works
Allows us to reminisce when times were good
A model for a way of life
Blood, sweat and tears went into making this work.
Respect
Cons
I don't feel Russ and Jeff get the credit they deserve
How do you feel about Spring 44 Gin? Tell us in the comments below!