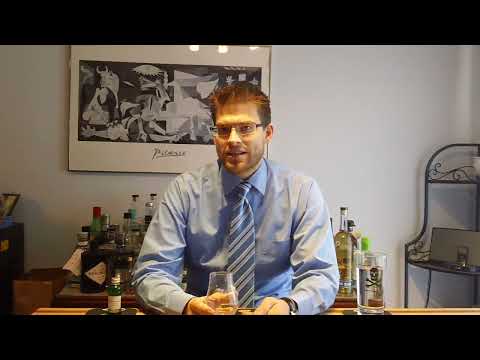 Tanqueray London Dry Gin
Tanqueray is a gin that is available everywhere, and chances are if you have had gin before, it might of been Tanqueray.
 Now the downside to tanqueray is that people that have tried and didn't like it usually stop right there. The term "Mother's Ruin" applies here, I can hear your mother saying "Don't ever drink gin, because gin will make you sin."
Tanqueray has a place in my heart because I associated it with good times in the club and a growing period in my life. Who can forget the proverbial TnT, Tanqueray and Tonic, that is just refreshing, sophisticated and yummy. I love the elegance and exquisiteness that becomes you as the spirit is enjoyed neat. The true identity comes through and it has some getting used to, but when it does the word "Wow" escapes the lip. Most people dodge out too early and discount Tanqueray as simply pine sap.
Now that the quality of gin has improved and people are no longer making it in their bathtub,(so I hope), I look forward to the next creation, while still remaining humble. It's crisp, clean and refreshing, and I feel people that have been drinking gin for decades drink Tanqueray. I wonder how you market to a younger crowd now that the amount of gin has increased from what it was ten years ago. I have respect for Tanqueray and admire the long stretch of continuing success. Finding new cocktails to compliment the flavor profile would be very enlightening and I love the ability to look at things from new eyes. 
Going to the actual distillery would open my eyes to more history and tradition. Let's heighten my appreciation to see how it all happens behind the scenes and view the technical aspects of start to finish. I always love hearing the story behind how things are created.
Pros
Time honored tradition
Powerhouse of gins
Gives you a reason to come back
More appreciation with age
Classic Gin
Cons
Will Tanqueray ever make a new gin?
How do you feel about Tanqueray London Dry Gin? Tell us in the comments below!