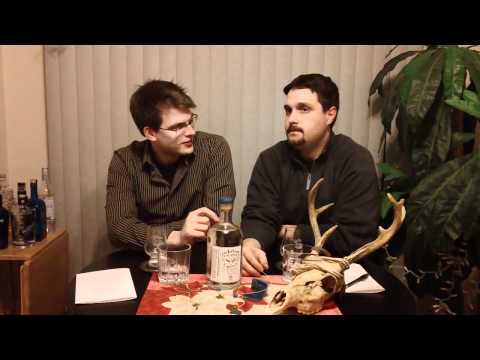 "Pear Street"
Everyone deserves a second shot and we wanted to see if there had been any improvements with Jackelope and Jenny Gin.
Visual
This time a white label is affixed onto the same bottle, with a wax dipped cork, that screams puzzle time. The string lends it's self to cut through the opening and make way for the gin
Aroma
Even when you open the bottle you can smell the sweet scent of pears. It's nice but then is slowly taken away by the background of the water.
Entry
Sweetness of pears coats your tongue as it transforms into a sort of Cinnamon. Like baked pears with Cinnamon and brown sugar.
Midpalate
Pears still seem to overpower the Juniper and reminds us more of a pear flavored vodka, than a pear flavored gin.
Aftertaste
Slight tingle at the end enough to number the mouth and lips, I feel like I was kissed by a Jackelope.
Final Thought: A slight Improvement over Jackelope Gin due to the mellowness of pears but there is still something missing.
Pros
Uses pear's, one of my favorite fruit
Simple and Sweet
Heart's in the right place
Non confrontational
Supports Colorado's Camaraderie
Con
We were looking for more.
Twelve Angry Gins are a collection of a dozen gins that are up against each other for our Seal of Approval.
[catlist id=88 numberposts=-1 order=asc]